Pukenamu Queen's Park & Majestic Square opposite Maria Place in the main street – a wonderfully impressive approach to many of Whanganui's civic buildings.

Sarjeant Gallery: currently in a temporary location on Taupo Quay (cross the bridge, turn right, 50m) Excellent gallery and great shop. The wonderful, domed heritage building in Queen's Park is being restored and is expected to open mid 2023.
Whanganui Regional Museum – a surprisingly good museum with awesome Maori collection – on Majestic Square 1 block off Victoria Avenue
Paiges Independent bookshop – this relaxed, well curated and stocked bookshop with friendly hosts is at 60 Guyton St.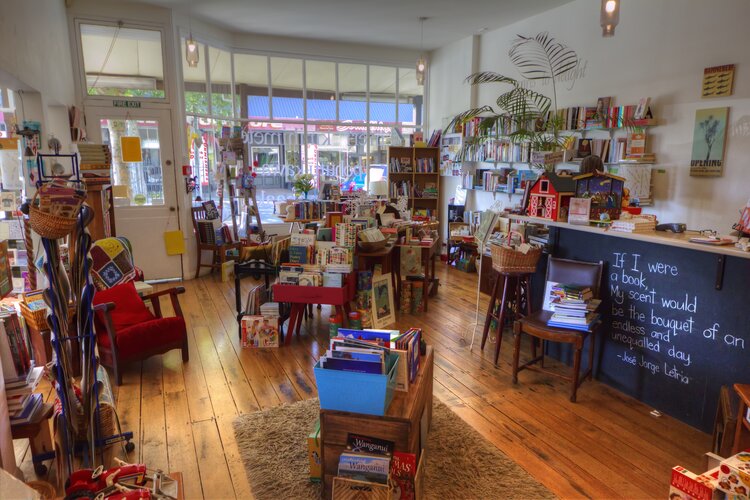 NZ Glassworks – glassblowing facility and gallery and the hub of glass makers in Whanganui – great for a look at glassblowing from the viewing platform or to take part in a glassblowing workshop.
Quartz Museum of Studio Ceramics – just off the river upstream from the Market at 8 Bates St, Quartz is the unofficial NZ gallery of ceramics. This is a real treasure trove if you're a ceramics fan and even if you're not.
Royal Whanganui Opera House is at 69 Saint Hill Street. It's New Zealand's last Victorian theatre. Also in this street – lovely Victorian buildings and the deco entrance to Cook's Gardens where Peter Snell famously broke the record for the mile in 1962.
Monaghans the Barbers– coolest little barbershop ever – treat yourself to a cutthroat shave! Lower Victoria Avenue.
A little towards the bridge – very close to the Iona at 42 Anzac Parade – is the Durie Hill Elevator – accessed via a long tunnel with wonderful echoes! Head up through the hill to the suburb of Durie Hill, and then climb the War Memorial Tower for the most wonderful view of the river and the city!
…and heading the other way…
Putiki Church, St Pauls Memorial– 20 Anaua St. Turn right from the Iona. Seriously incredible. Unique in NZ, this is a living Maori church with in interior of heritage tukutuku and wood carvings. The venerable Huia Kirk does tours at 2pm Weds – Sat, $10, book at the I-site.
Putiki Marae 25 Takarangi St. This is the active marae of Tupoho, the local Iwi of Putiki. The Marae can be contacted on 06 345 4405.